Tungsten Carbide Mining Tips,Tungsten Carbide Button,Tungsten Carbide Insert Buttons
Tungsten Carbide Mining Tips,Tungsten Carbide Button,Tungsten Carbide Insert Buttons
Product Description


As for spherical tungsten carbide buttons, below are the general features for your reference. For more details of specific type, please inform us.
1. Made of special and excellent raw material, have more stable properties, increase the yield of complete drilling and mining bit substantially;
2. Extra grain size available, have higher impact resistance and lower hot crack and breakage;
3. Ground and tumbled, ensuring uniform of dimension and surface smoothness, easier to mount;
4. HIP sintered, increase the strength substantially therefore extend service time; full range of types and specifications are available.

Grade & Application


Grade

Hardness

HRA

TRS

N/ mm²

Density

g/ cm³

Applications recommended

YK06

90

2200

14.9

It is mainly used for medium or small hard alloy ball teeth, insert the cone drilling and impact drill, and get into the soft and medium hard rock.

JK05

89.5

2400

14.8

JK10

89

2200

14.4

It can be used for geological exploration and drilling tools and coal mining can be used as soft rock, coal seam and non-silicified rock drilling tools.

YG8C

88.5

2500

14.7

YG9C

87.5

2600

14.5

YG11C

87

2600

14.4

It is suitable for drilling tools.

YK20

86.5

2600

14.4

YK25

87

2600

14.4

YG13C

86

2800

14.2

Suitable for hard alloy coal cutting teeth, turning teeth, tunneling, drilling in hard rock and hard rock.

YK30

86.5

2800

14.35

YK40

86

2800

14.35

YG11CN

88

2500

14.4

With high hardness and wear resistance, it is suitable for snow and snow shovel snow.

ZS10

87

2800

14.35

High strength, good toughness and wear resistance is a bit poor, is suitable for crushing a diameter of less than 50 mm hard sandstone, quartzite, tightly silicide dolomite, silicide quartzite, iron ore, diorite, granite, sandstone, basalt stones, pebbles, etc.

ZS20

88

2600

14.45

The hardness and wear-resisting are generally applicable to the crushing diameter of less than 45mm metamorphic sandstone, granite porphyry, granite, common limestone, granite porphyry, open-pit granite, dolomite, magnetite and so on.

ZS30

89

2500

14.6

High hardness, good abrasion resistance, suitable for hard and hard granite with crushing diameter less than 40mm, amphibolite, siliceous slate, copper pyrite, marble, sandstone, etc.

ZS40

90

2400

14.7

High hardness, good wear resistance, suitable for crushing diameter less than 40mm limestone, sandstone, sandy shale, poor iron ore, silicified clay sandstone, etc.

Reference Drawing


Feature

1. Direct factory sale;
2. Reasonable price;
3. Good wear resistance;
4. Longer service life;
5. OEM service available;
6. Short and on time delivery


Company Information:
Zhuzhou HGtool Tungsten Carbide Co., Ltd. was established on 2015 and located in Zhuzhou, Hunan province, specializing in the research and development, production, sales and technical services of new materials.

We manufacture all kind of tungsten carbide products such as Carbide Inserts, Carbide Tips,Carbide Strips & Plates, Carbide Composite Rods ,Carbide Crushed Grits and any other customized product.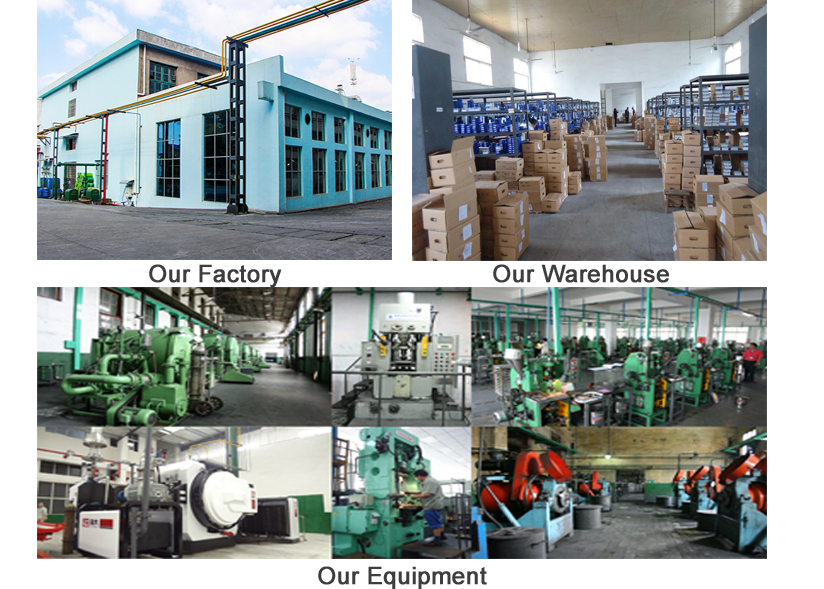 Who We Serve:
The products are exported to more than ten countries and regions such as Europe, America and Southeast Asia.
Q&A
Q1: Are you a factory or a trading company?
A: We are a factory. We have been focusing on Tungsten Carbide for over 30 years.
Q2:What is your delivery time?
A: Generally it is 5 to 7 days if your required goods are in stock, otherwise it takes 20 to 30 days when there is no stock.
Q3:Do you have any test reports or certificates?
A: Yes, we can offer certificate of ISO9000:2008, we also report our test results for your reference.
Q4: Do you provide after-sale service?
A: Yes. So if you find any problem after using our cutting tools, please do not hesitate to tell us, we'll help you to solve it as soon as possible. Your any feedback to products is our way to improvement.